Arkansas' September Data Shows a Continuing Downward Trend in Unemployment
LITTLE ROCK, Ark. — More Arkansans are slowly returning to work as unemployment numbers declined by two-tenths of a percentage point in September.
According to labor force data, the seasonally adjusted unemployment rate in Arkansas declined from 4.2% to 4.0% in September.
The total number of nonfarm payroll jobs grew by 17,300 from August to September. In August, the total number of those jobs was 1,259,500. In September nonfarm payroll jobs went up to 1,276,800.
The largest growth was seen in government jobs which grew from 193,400 to 205,400 from August to September. The largest amount of growth was in Educations services, which grew by approximately 8,000 jobs, two-thirds of the government job growth for September.
Leisure and hospitality, though, lost a significant number of positions from August to September. The drop went from 116,500 in August to 114,400 in September, a loss of 2,100 positions. Despite that, leisure and hospitality employ 6,200 more people now than it did in September 2021.
"Arkansas' unemployment rate declined for the third month in a row to 4.0 percent in September, remaining below the national rate of 4.8 percent," Susan Price Bureau of Labor Statistics Program Operations Manager said. "Approximately 3,561 Arkansans became employed this month and 45,532 more are employed now compared to September 2020."
Gov. Asa Hutchinson released a statement on the decline in the unemployment rate in September, noting how Arkansas is outperforming the national average and saying he expected the trend to continue.
"The economy continues to expand in Arkansas with the unemployment rate dropping to 4.0%," Hutchinson said in a Tweet Friday. "We continue to be lower than the national unemployment rate, and it is even better news that more people are returning to the workforce. Job training is available for any who wish to improve their marketable skills, and I expect job creation to continue in the state because of our skilled workforce and the population growth that we are currently experiencing."
Original Post: fox16.com
I-30 Construction Seeing Lane Closures Begin Tuesday in LR and North Little Rock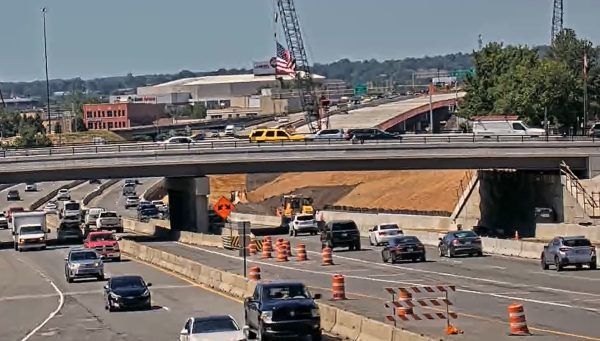 LITTLE ROCK, Ark. – Commuters will see new lane closures in Little Rock and North Little Rock that will begin Tuesday.
The Arkansas Department of Transportation says that during the Memorial Day holiday there are no short-term closures scheduled until Tuesday.
 Daytime closures (8 a.m. – 5 p.m.)
I-30 frontage roads (single-lane closures) between 6th and 10th streets in Little Rock (6:30 a.m. start time)Broadway Street eastbound (single-lane closure) between the frontage roads in North Little Rock2nd Street westbound (single-lane closure) between Cumberland and Scott streets in Little Rock3rd Street eastbound at Rock Street (corners of intersection closed) in Little Rock
Overnight closures (8 p.m. – 5 a.m.)
I-30 (single- and double-lane closures) between Roosevelt Road in Little Rock and Bishop Lindsey Avenue in North Little RockI-30/I-40 ramps and lanes (single-lane closures) at the north terminal in North Little RockI-630 eastbound ramp to I-30 eastbound (full closure) in Little Rock; ramp detour signed to exit to the northbound frontage roadI-30 frontage road (single-lane closure) between 6th and 10th streets in Little RockBroadway Street (full closure) between the frontage roads in North Little Rock; detours will be signed to use Bishop Lindsey and Riverfront Drive; Thursday night, June 2 onlyBroadway Street eastbound (single-lane closure) between the frontage roads in North Little Rock
24-hour closures
President Clinton Avenue (full closure) between Mahlon Martin and Sherman streets in Little Rock; detour signed to use 3rd StreetMahlon Martin (full closure) between President Clinton Avenue and 3rd Street in Little Rock; detours signed6th Street bridge (full closure) for reconstruction in Little Rock; detours signed to use the 9th Street bridge or 3rd Street
ARDOT also says that Double-lane closures on interstate lanes will generally be limited from 11:00 p.m. to 4:00 a.m.
ARDOT officials are asking that drivers use caution as they approach and drive through all work zones.
For more details on the I-30 construction project, check out the Connecting Arkansas Program online.
Original Post: fox16.com
New Study Finds Public Health Messaging Could Benefit From an 'autonomy-supportive' Approach
Novel research led by psychologists from Durham University, UK and Illinois Institute of Technology, U.S., along with the collaborative network of researchers around the world (under the consortium name "Psychological Science Accelerator Self-Determination Theory Collaboration") have discovered that public health communication is highly effective when an "autonomy-supportive" approach is undertaken compared to controlling message approach.
Original Source: medicalxpress.com
COVID-19 in Arkansas: Active Cases Continue Slight Uptick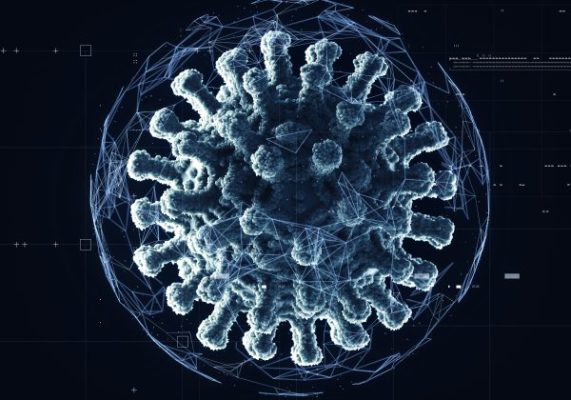 LITTLE ROCK, Ark. – Active cases due to COVID-19 in Arkansas are continuing to see a slight uptick on Friday.
The Arkansas Department of Health reported 3,763 active cases of the virus, an increase of 136 from the previous day. There were 391 new cases reported in the latest data, raising the total cases for the state during the pandemic to 842,439.
The ADH data showed patients hospitalized with the virus remained at 70. There were 3 patients on ventilators, one more than the previous day, and 13 in ICU care, up three from Thursday.
There were three additional deaths attributed to COVID-19 Friday, pushing the Arkansas total to 11,471 since the pandemic began.
In the last 24 hours, 1,607 new COVID-19 vaccine doses were given out in Arkansas. Currently, 1,595,415 Arkansans are fully vaccinated, with another 376,410 residents being partially vaccinated.
Article: fox16.com