COVID-19 in Arkansas: Active Cases Continue Slight Uptick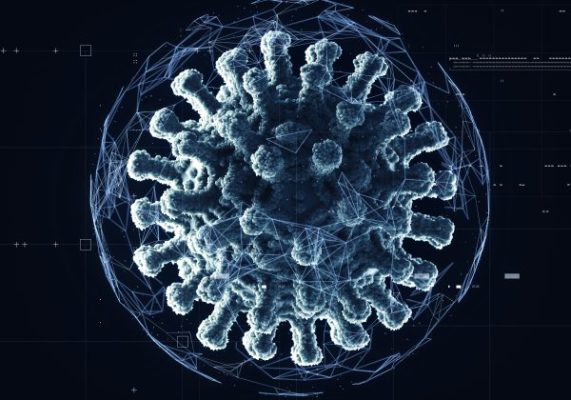 LITTLE ROCK, Ark. – Active cases due to COVID-19 in Arkansas are continuing to see a slight uptick on Friday.
The Arkansas Department of Health reported 3,763 active cases of the virus, an increase of 136 from the previous day. There were 391 new cases reported in the latest data, raising the total cases for the state during the pandemic to 842,439.
The ADH data showed patients hospitalized with the virus remained at 70. There were 3 patients on ventilators, one more than the previous day, and 13 in ICU care, up three from Thursday.
There were three additional deaths attributed to COVID-19 Friday, pushing the Arkansas total to 11,471 since the pandemic began.
In the last 24 hours, 1,607 new COVID-19 vaccine doses were given out in Arkansas. Currently, 1,595,415 Arkansans are fully vaccinated, with another 376,410 residents being partially vaccinated.
Article: fox16.com
Residency Program Combats the Shortage of Physicians in Arkansas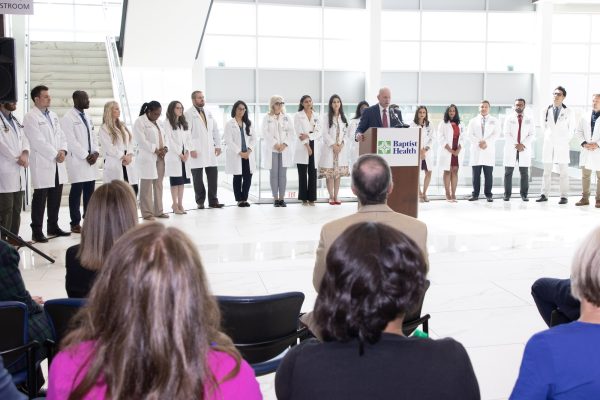 NORTH LITTLE ROCK, Ark. – A group of 24 residents graduated through a program created by Baptist Health and UAMS.
According to the American Medical Colleges, Arkansas and the rest of the country is struggling with a growing shortage of primary care physicians. Their data published in June stated that the United States could see an estimated shortage of between 37,000 and 124,000 by 2034.
The residency program encourages the men and women to stay in practice in Arkansas. The President and CEO of Baptist Health said, "Arkansas has a very difficult time competing with talent nationally…. so what can you do to solve this problem for Arkansans? You start programs in the state, just like this one". Wells also said, "we know that when we train them in a place they are more likely to stay in a place. So that's why 16 of those 24 staying here, is such a big deal".
One resident staying in Arkansas, Ali Mitchell, said that choosing to come to Arkansas and be a part of this program was something she know was special.
"It was the place that just felt like home.  It was the people here, the atmosphere. It's a state like no other," said Mitchell. She said she is ready to start serving rural communities in the state. "Going back home to my community, my people. To serve them at a capacity that has been so underserved for so long is really exciting to me," said Mitchell.
Other residents like, George Sebastian, that are leaving Arkansas said, "I love Arkansas. Arkansas will always be a second home to me," and "I hate to leave all of the relationships that I have built here, but I'm going to continue to maintain them as much as possible." Sebastian said he is planning to apply for both an Arkansas license and a Michigan license so that he can practice in both states.
Below are members of the first graduating class by residency program:
Family Medicine
●      Dr. Jasveen Batra
●      Dr. Linda Ekwealor
●      Dr. Trint Gunnels
●      Dr. Alexander Heese
●      Dr. James Blake Holloway
●      Dr. Nastasya Jabaly
●      Dr. Erica Jarcaig
●      Dr. Ali Mitchell
●      Dr. Melissa Pruitt
●      Dr. Achmed Turay
●      Dr. Anastasiia Sokhan
●      Dr. Abigail Wilhite
Internal Medicine
●      Dr. Sadiq Al Husseini
●      Dr. Ramya Bachu
●      Dr. Seth Justice
●      Dr. Jahanzeb Khan
●      Dr. Shannan Mahal
●      Dr. Heba Mousa
●      Dr. Tanvi Patel
●      Dr. Shreya Ravula
●      Dr. Aaron Roberts
●      Dr. George Sebastian
●      Dr. Anum Syed
●      Dr. William Wilcox
For more information about the program, visit Baptist Health UAMS GME.
Source: fox16.com
FOX 16 Volunteers As Part of Nexstar's Founder's Day of Caring
LITTLE ROCK, Ark. – FOX 16's parent company, Nexstar Media Group, Inc., is celebrating its 26th year in serving communities across the country.
Every year, Nexstar holds the Founder's Day of Caring, where employees from all over the country do projects to help organizations.
On Friday, KARK employees volunteered at the Little Rock Animal Village, 6th Street clean-up and Dunbar Community Gardens.
At the Little Rock Animal Village, FOX 16 employees showed some love to animals looking for a forever home. During the 6th Street clean up the area had litter pick up and beautification projects, while Dunbar Gardens provided the space for employees to help with urban agriculture.
For more information on Nexstar's Founder's Day of Caring, visit the company's website.
Article: fox16.com
Cleveland County Man Charged With Negligent Homicide in Fatal January Crash
CLEVELAND COUNTY, Ark. – Arkansas State Police announced Friday that a Cleveland County man has been arrested on charges of negligent homicide.
According to the ASP, 60-year-old Stephen Clark of the Woodlawn community was arrested Thursday in connection with a single vehicle crash that happened on January 2.
Police said that Clark was driving a late model Jeep traveling north on U.S. Highway 63 near his home when he lost control of the vehicle, causing it to strike a fence and later a tree.
Clark's wife, 60-year-old Mary Clark was a passenger in the vehicle at the time and died at the scene of the crash. Stephen Clark also sustained injuries and was taken to a local hospital.
ASP said that a trooper who investigated the crash determined that Clark was traveling too fast for conditions and is believed to have been intoxicated at the time of the incident.
As a result of the investigation, Clark surrendered to state police at the Cleveland County Sheriff's Office where he was booked on a $15,000 bond.
Source: fox16.com