Football and Martial Arts Fans Bring Extra Cash to Little Rock Economy
LITTLE ROCK, Ark – Two major sporting events brought thousands of fans to the Capitol City this weekend and leaders are hoping it will lead to a big boost for the local economy.
The University of Arkansas took on University of Arkansas Pine Bluff this weekend at War Memorial Saturday and the American Taekwondo Association held its fall nationals at the Statehouse Convention Center.
"It's nice to have the buzz back in town again," ATA International Director of Training Scott Skiles said.
On the mat, ATA international brought in thousands to Little Rock for the Martial Arts competition.
"This is our largest Fall Nationals Tournament ever," Skiles said. "We have over 1,400 competitors from all over the country and we have some international competitors as well."
Skiles says competition events started Tuesday.
If you factor in one family member per athlete, you're looking at a minimum of 3,000 people staying in town and spending money.
On the gridiron, more than 40,000 fans filled the stands for a historical game between the Razorbacks and the UAPB Golden Lions.
Ticket prices at War Memorial, at the lowest, were $38. If you multiply that by 40,000 fans, you're looking at $1.5 million just for seats.
Little Rock businessman Steve Landers says that's not including everything people spend money on after the final play.
"It brings money to businesses, restaurants, hotels, parking, fuel stations," Landers said.
Landers and Skiles say the economic boost is just what the city needs after a slow period during the pandemic.
"Coming out of the pandemic businesses and hotels are running at slim capacity," Skiles said. "I think it's a great boost."
Our station reached out to the Little Rock Convention and Visitors Bureau and is still waiting on final numbers for this weekend's total economic impact.
Source: fox16.com
I-30 Construction Seeing Lane Closures Begin Tuesday in LR and North Little Rock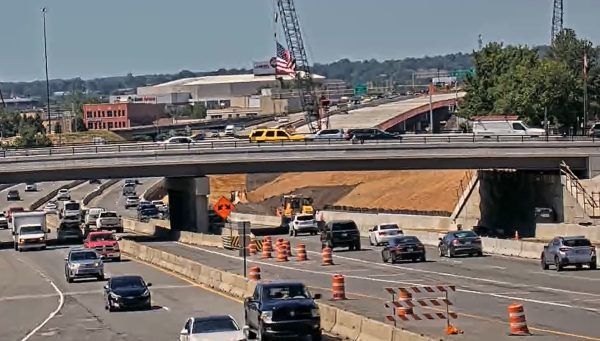 LITTLE ROCK, Ark. – Commuters will see new lane closures in Little Rock and North Little Rock that will begin Tuesday.
The Arkansas Department of Transportation says that during the Memorial Day holiday there are no short-term closures scheduled until Tuesday.
 Daytime closures (8 a.m. – 5 p.m.)
I-30 frontage roads (single-lane closures) between 6th and 10th streets in Little Rock (6:30 a.m. start time)Broadway Street eastbound (single-lane closure) between the frontage roads in North Little Rock2nd Street westbound (single-lane closure) between Cumberland and Scott streets in Little Rock3rd Street eastbound at Rock Street (corners of intersection closed) in Little Rock
Overnight closures (8 p.m. – 5 a.m.)
I-30 (single- and double-lane closures) between Roosevelt Road in Little Rock and Bishop Lindsey Avenue in North Little RockI-30/I-40 ramps and lanes (single-lane closures) at the north terminal in North Little RockI-630 eastbound ramp to I-30 eastbound (full closure) in Little Rock; ramp detour signed to exit to the northbound frontage roadI-30 frontage road (single-lane closure) between 6th and 10th streets in Little RockBroadway Street (full closure) between the frontage roads in North Little Rock; detours will be signed to use Bishop Lindsey and Riverfront Drive; Thursday night, June 2 onlyBroadway Street eastbound (single-lane closure) between the frontage roads in North Little Rock
24-hour closures
President Clinton Avenue (full closure) between Mahlon Martin and Sherman streets in Little Rock; detour signed to use 3rd StreetMahlon Martin (full closure) between President Clinton Avenue and 3rd Street in Little Rock; detours signed6th Street bridge (full closure) for reconstruction in Little Rock; detours signed to use the 9th Street bridge or 3rd Street
ARDOT also says that Double-lane closures on interstate lanes will generally be limited from 11:00 p.m. to 4:00 a.m.
ARDOT officials are asking that drivers use caution as they approach and drive through all work zones.
For more details on the I-30 construction project, check out the Connecting Arkansas Program online.
Original Post: fox16.com
New Study Finds Public Health Messaging Could Benefit From an 'autonomy-supportive' Approach
Novel research led by psychologists from Durham University, UK and Illinois Institute of Technology, U.S., along with the collaborative network of researchers around the world (under the consortium name "Psychological Science Accelerator Self-Determination Theory Collaboration") have discovered that public health communication is highly effective when an "autonomy-supportive" approach is undertaken compared to controlling message approach.
Original Source: medicalxpress.com
COVID-19 in Arkansas: Active Cases Continue Slight Uptick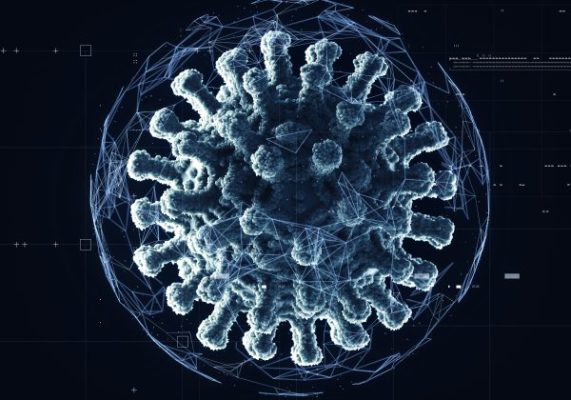 LITTLE ROCK, Ark. – Active cases due to COVID-19 in Arkansas are continuing to see a slight uptick on Friday.
The Arkansas Department of Health reported 3,763 active cases of the virus, an increase of 136 from the previous day. There were 391 new cases reported in the latest data, raising the total cases for the state during the pandemic to 842,439.
The ADH data showed patients hospitalized with the virus remained at 70. There were 3 patients on ventilators, one more than the previous day, and 13 in ICU care, up three from Thursday.
There were three additional deaths attributed to COVID-19 Friday, pushing the Arkansas total to 11,471 since the pandemic began.
In the last 24 hours, 1,607 new COVID-19 vaccine doses were given out in Arkansas. Currently, 1,595,415 Arkansans are fully vaccinated, with another 376,410 residents being partially vaccinated.
Article: fox16.com