Severe Storms Move in Tonight and Linger Through the Weekend
LITTLE ROCK, Ark. – After just over one day of quiet weather, Arkansas is under the threat of severe storms again. Like earlier this week, there will be severe weather possible for parts of the state over the next three days.
There is a severe thunderstorm watch out for Northern Arkansas until 10 PM Friday Night. It will likely be extended later into Friday night/Saturday morning.
TIMING: The first and greatest risk for strong to severe storms will be between Friday 9 PM to Saturday 11 AM. The storms will move from north to south during this time.
Storm timing from Friday night to Sunday night
There will be another round of thunderstorms that will move through Sunday morning, but they are not expected to be severe. Storms will strengthen again late Sunday afternoon in Southern Arkansas and that's when that part of the state could see damaging storms.
FRIDAY NIGHT – SATURDAY MORNING:
There is a slight risk (level 2 of 5) for severe storms for the northern 2/3rds of the state Friday Night. There is also a slight risk for the southeast part of the state in the early hours of Saturday morning. In the yellow highlighted areas there is a risk of large hail, damaging winds, and tornadoes. The greatest risk for a tornado will be along the Missouri state line.
Along with the severe weather risk, there is widespread risk of flooding. The National Weather Service has issued a flood watch that will last through Saturday morning.
SUNDAY:
The storms continue into Easter Sunday. There will be a round of storms that move through in the morning and another round in the afternoon. The afternoon storms could become severe, especially along the Louisiana state line. There is a slight risk (level 2 of 5) for the southernmost counties.
Storm Prediction Center severe risk forecast for Sunday.
Once the storms move out Sunday night, we'll get a few days before our next round of storms moves in.
STAY INFORMED:
Download the Arkansas Storm Team app 
To make sure you are staying up-to-date with the forecast, download the Arkansas Storm Team app to get updates anywhere at any time. 
To watch the latest video updates from the Arkansas Storm Team, you can check them out here.
The Arkansas Storm Team is a collaboration of two stations to bring you the largest weather team in the state when covering Arkansas weather.
Article: fox16.com
I-30 Construction Seeing Lane Closures Begin Tuesday in LR and North Little Rock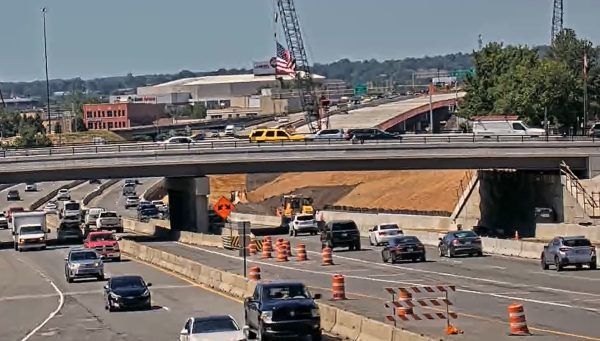 LITTLE ROCK, Ark. – Commuters will see new lane closures in Little Rock and North Little Rock that will begin Tuesday.
The Arkansas Department of Transportation says that during the Memorial Day holiday there are no short-term closures scheduled until Tuesday.
 Daytime closures (8 a.m. – 5 p.m.)
I-30 frontage roads (single-lane closures) between 6th and 10th streets in Little Rock (6:30 a.m. start time)Broadway Street eastbound (single-lane closure) between the frontage roads in North Little Rock2nd Street westbound (single-lane closure) between Cumberland and Scott streets in Little Rock3rd Street eastbound at Rock Street (corners of intersection closed) in Little Rock
Overnight closures (8 p.m. – 5 a.m.)
I-30 (single- and double-lane closures) between Roosevelt Road in Little Rock and Bishop Lindsey Avenue in North Little RockI-30/I-40 ramps and lanes (single-lane closures) at the north terminal in North Little RockI-630 eastbound ramp to I-30 eastbound (full closure) in Little Rock; ramp detour signed to exit to the northbound frontage roadI-30 frontage road (single-lane closure) between 6th and 10th streets in Little RockBroadway Street (full closure) between the frontage roads in North Little Rock; detours will be signed to use Bishop Lindsey and Riverfront Drive; Thursday night, June 2 onlyBroadway Street eastbound (single-lane closure) between the frontage roads in North Little Rock
24-hour closures
President Clinton Avenue (full closure) between Mahlon Martin and Sherman streets in Little Rock; detour signed to use 3rd StreetMahlon Martin (full closure) between President Clinton Avenue and 3rd Street in Little Rock; detours signed6th Street bridge (full closure) for reconstruction in Little Rock; detours signed to use the 9th Street bridge or 3rd Street
ARDOT also says that Double-lane closures on interstate lanes will generally be limited from 11:00 p.m. to 4:00 a.m.
ARDOT officials are asking that drivers use caution as they approach and drive through all work zones.
For more details on the I-30 construction project, check out the Connecting Arkansas Program online.
Original Post: fox16.com
New Study Finds Public Health Messaging Could Benefit From an 'autonomy-supportive' Approach
Novel research led by psychologists from Durham University, UK and Illinois Institute of Technology, U.S., along with the collaborative network of researchers around the world (under the consortium name "Psychological Science Accelerator Self-Determination Theory Collaboration") have discovered that public health communication is highly effective when an "autonomy-supportive" approach is undertaken compared to controlling message approach.
Original Source: medicalxpress.com
COVID-19 in Arkansas: Active Cases Continue Slight Uptick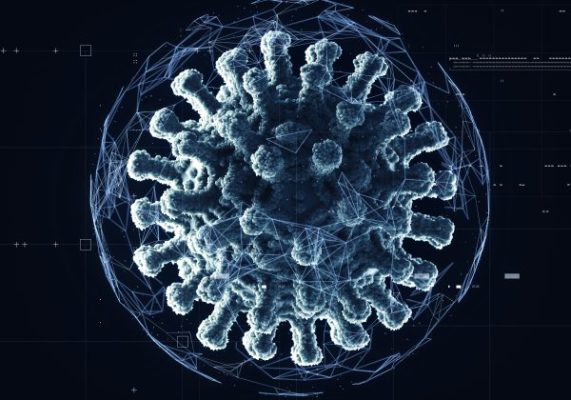 LITTLE ROCK, Ark. – Active cases due to COVID-19 in Arkansas are continuing to see a slight uptick on Friday.
The Arkansas Department of Health reported 3,763 active cases of the virus, an increase of 136 from the previous day. There were 391 new cases reported in the latest data, raising the total cases for the state during the pandemic to 842,439.
The ADH data showed patients hospitalized with the virus remained at 70. There were 3 patients on ventilators, one more than the previous day, and 13 in ICU care, up three from Thursday.
There were three additional deaths attributed to COVID-19 Friday, pushing the Arkansas total to 11,471 since the pandemic began.
In the last 24 hours, 1,607 new COVID-19 vaccine doses were given out in Arkansas. Currently, 1,595,415 Arkansans are fully vaccinated, with another 376,410 residents being partially vaccinated.
Article: fox16.com