Texas Abortion Law Remains in Place, Supreme Court to Hear Challenges Nov. 1
WASHINGTON (KXAN) — The Supreme Court announced Friday the "Texas Heartbeat Law" will remain in effect, but it plans to hear challenges to it Nov. 1. The law restricts abortions when cardiac activity is detected in a fetus, roughly around six weeks into a pregnancy.
Justice Sonia Sotomayor wrote the opinion, saying she concurred with the decision to hear the case but also dissented when it came to leaving the law in effect, writing: "The promise of future adjudication offers cold comfort, however, for Texas women seeking abortion care, who are entitled to relief now. These women will suffer personal harm from delaying their medical care, and as their pregnancies progress, they may even be unable to obtain abortion care altogether."
Texas filed its brief with the high court Thursday in response to the Justice Department's request that the court block the enforcement of the law. The state's attorneys pointed at the ruling by a three-judge panel of the Fifth Circuit Court of Appeals that upheld the law – after a federal judge ordered its enforcement to be halted – as the reason the law should be left in place.
The Justice Department filed an emergency application Oct. 18 with the Supreme Court to hear the case, saying the law is "clearly unconstitutional" because it bans abortion long before a fetus can survive outside the womb. The law was briefly put on hold after U.S. District Court Judge Robert Pitman, an appointee by former President Barack Obama, ruled on it, calling it an "offensive deprivation of an important right."
The Fifth Circuit panel reversed Pitman's ruling 48 hours after he made it.
Source: fox16.com
I-30 Construction Seeing Lane Closures Begin Tuesday in LR and North Little Rock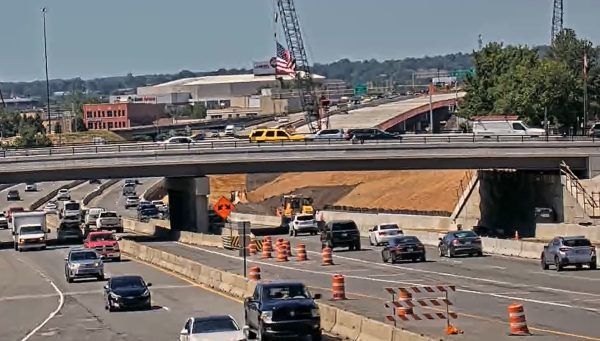 LITTLE ROCK, Ark. – Commuters will see new lane closures in Little Rock and North Little Rock that will begin Tuesday.
The Arkansas Department of Transportation says that during the Memorial Day holiday there are no short-term closures scheduled until Tuesday.
 Daytime closures (8 a.m. – 5 p.m.)
I-30 frontage roads (single-lane closures) between 6th and 10th streets in Little Rock (6:30 a.m. start time)Broadway Street eastbound (single-lane closure) between the frontage roads in North Little Rock2nd Street westbound (single-lane closure) between Cumberland and Scott streets in Little Rock3rd Street eastbound at Rock Street (corners of intersection closed) in Little Rock
Overnight closures (8 p.m. – 5 a.m.)
I-30 (single- and double-lane closures) between Roosevelt Road in Little Rock and Bishop Lindsey Avenue in North Little RockI-30/I-40 ramps and lanes (single-lane closures) at the north terminal in North Little RockI-630 eastbound ramp to I-30 eastbound (full closure) in Little Rock; ramp detour signed to exit to the northbound frontage roadI-30 frontage road (single-lane closure) between 6th and 10th streets in Little RockBroadway Street (full closure) between the frontage roads in North Little Rock; detours will be signed to use Bishop Lindsey and Riverfront Drive; Thursday night, June 2 onlyBroadway Street eastbound (single-lane closure) between the frontage roads in North Little Rock
24-hour closures
President Clinton Avenue (full closure) between Mahlon Martin and Sherman streets in Little Rock; detour signed to use 3rd StreetMahlon Martin (full closure) between President Clinton Avenue and 3rd Street in Little Rock; detours signed6th Street bridge (full closure) for reconstruction in Little Rock; detours signed to use the 9th Street bridge or 3rd Street
ARDOT also says that Double-lane closures on interstate lanes will generally be limited from 11:00 p.m. to 4:00 a.m.
ARDOT officials are asking that drivers use caution as they approach and drive through all work zones.
For more details on the I-30 construction project, check out the Connecting Arkansas Program online.
Original Post: fox16.com
New Study Finds Public Health Messaging Could Benefit From an 'autonomy-supportive' Approach
Novel research led by psychologists from Durham University, UK and Illinois Institute of Technology, U.S., along with the collaborative network of researchers around the world (under the consortium name "Psychological Science Accelerator Self-Determination Theory Collaboration") have discovered that public health communication is highly effective when an "autonomy-supportive" approach is undertaken compared to controlling message approach.
Original Source: medicalxpress.com
COVID-19 in Arkansas: Active Cases Continue Slight Uptick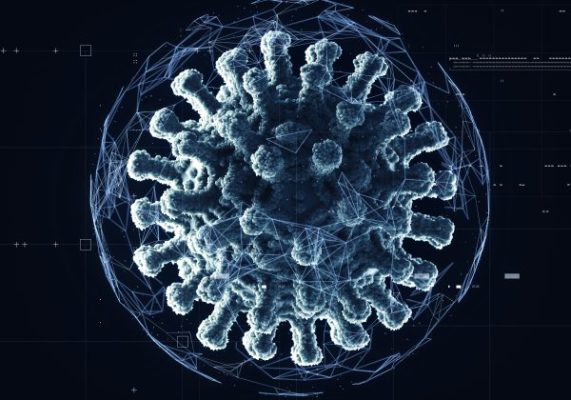 LITTLE ROCK, Ark. – Active cases due to COVID-19 in Arkansas are continuing to see a slight uptick on Friday.
The Arkansas Department of Health reported 3,763 active cases of the virus, an increase of 136 from the previous day. There were 391 new cases reported in the latest data, raising the total cases for the state during the pandemic to 842,439.
The ADH data showed patients hospitalized with the virus remained at 70. There were 3 patients on ventilators, one more than the previous day, and 13 in ICU care, up three from Thursday.
There were three additional deaths attributed to COVID-19 Friday, pushing the Arkansas total to 11,471 since the pandemic began.
In the last 24 hours, 1,607 new COVID-19 vaccine doses were given out in Arkansas. Currently, 1,595,415 Arkansans are fully vaccinated, with another 376,410 residents being partially vaccinated.
Article: fox16.com