Tip About Inappropriate Relationship With Student Lands Horatio School Vice Principal in Jail
HORATIO, Ark (KTAL/KMSS) – The sheriff's office in Sevier County says a tip from the Arkansas Crimes Against Children Hotline about an inappropriate relationship with a student has led to the arrest of a Horatio High School vice-principal.
According to the information posted by the Sevier County Sheriff's Office early Friday afternoon, a tip called in on April 4 led authorities to launch an investigation, which led to a warrant for the arrest of 41-year-old Labrada Vann. Vann is listed as Dean of Students and Data Coach on the Horatio Schools website.
The sheriff's office says Vann was arrested Friday morning and is being booked into the Sevier County Detention Center on a charge of first-degree sexual assault. Bond is set at $100,000.
The high school posted a statement on Facebook that reads as follows:
The Horatio School District is aware of the arrest of a current employee. The employee is on administrative leave pending an investigation and will not be on campus. The District will fully cooperate with law enforcement authorities in order to assure the safety of District students, which is our first priority in the education of children. As this matter involves District personnel and implicates privacy considerations under applicable law, the District will have no further comment at this time.
Horatio Highschool
Original Source: fox16.com
I-30 Construction Seeing Lane Closures Begin Tuesday in LR and North Little Rock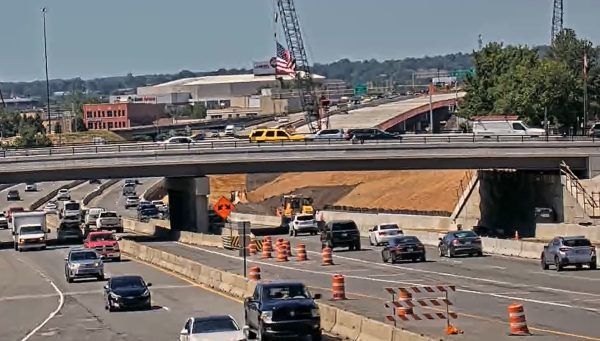 LITTLE ROCK, Ark. – Commuters will see new lane closures in Little Rock and North Little Rock that will begin Tuesday.
The Arkansas Department of Transportation says that during the Memorial Day holiday there are no short-term closures scheduled until Tuesday.
 Daytime closures (8 a.m. – 5 p.m.)
I-30 frontage roads (single-lane closures) between 6th and 10th streets in Little Rock (6:30 a.m. start time)Broadway Street eastbound (single-lane closure) between the frontage roads in North Little Rock2nd Street westbound (single-lane closure) between Cumberland and Scott streets in Little Rock3rd Street eastbound at Rock Street (corners of intersection closed) in Little Rock
Overnight closures (8 p.m. – 5 a.m.)
I-30 (single- and double-lane closures) between Roosevelt Road in Little Rock and Bishop Lindsey Avenue in North Little RockI-30/I-40 ramps and lanes (single-lane closures) at the north terminal in North Little RockI-630 eastbound ramp to I-30 eastbound (full closure) in Little Rock; ramp detour signed to exit to the northbound frontage roadI-30 frontage road (single-lane closure) between 6th and 10th streets in Little RockBroadway Street (full closure) between the frontage roads in North Little Rock; detours will be signed to use Bishop Lindsey and Riverfront Drive; Thursday night, June 2 onlyBroadway Street eastbound (single-lane closure) between the frontage roads in North Little Rock
24-hour closures
President Clinton Avenue (full closure) between Mahlon Martin and Sherman streets in Little Rock; detour signed to use 3rd StreetMahlon Martin (full closure) between President Clinton Avenue and 3rd Street in Little Rock; detours signed6th Street bridge (full closure) for reconstruction in Little Rock; detours signed to use the 9th Street bridge or 3rd Street
ARDOT also says that Double-lane closures on interstate lanes will generally be limited from 11:00 p.m. to 4:00 a.m.
ARDOT officials are asking that drivers use caution as they approach and drive through all work zones.
For more details on the I-30 construction project, check out the Connecting Arkansas Program online.
Original Post: fox16.com
New Study Finds Public Health Messaging Could Benefit From an 'autonomy-supportive' Approach
Novel research led by psychologists from Durham University, UK and Illinois Institute of Technology, U.S., along with the collaborative network of researchers around the world (under the consortium name "Psychological Science Accelerator Self-Determination Theory Collaboration") have discovered that public health communication is highly effective when an "autonomy-supportive" approach is undertaken compared to controlling message approach.
Original Source: medicalxpress.com
COVID-19 in Arkansas: Active Cases Continue Slight Uptick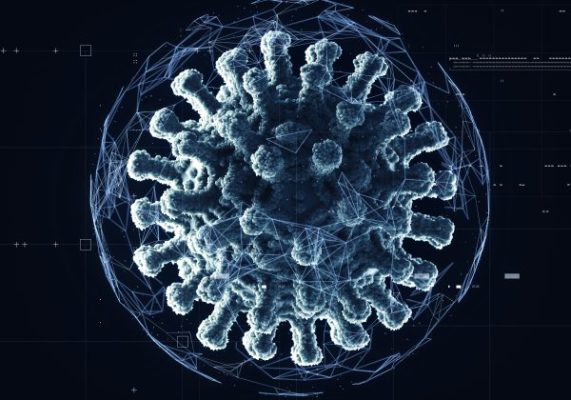 LITTLE ROCK, Ark. – Active cases due to COVID-19 in Arkansas are continuing to see a slight uptick on Friday.
The Arkansas Department of Health reported 3,763 active cases of the virus, an increase of 136 from the previous day. There were 391 new cases reported in the latest data, raising the total cases for the state during the pandemic to 842,439.
The ADH data showed patients hospitalized with the virus remained at 70. There were 3 patients on ventilators, one more than the previous day, and 13 in ICU care, up three from Thursday.
There were three additional deaths attributed to COVID-19 Friday, pushing the Arkansas total to 11,471 since the pandemic began.
In the last 24 hours, 1,607 new COVID-19 vaccine doses were given out in Arkansas. Currently, 1,595,415 Arkansans are fully vaccinated, with another 376,410 residents being partially vaccinated.
Article: fox16.com